The New Way to

success.

advance.

progress.
Established in 1982, MEAN WELL is a leading standard Switching Power Supply manufacturers in the world. MEAN WELL currently operates under five financially independent but cooperating companies in Taiwan, China, USA and Europe. Our product lines include AC/DC switching power supplies, DC/DC converters, DC/AC inverters and battery chargers.
TOP Quality
"Total Quality Assurance and Customer Satisfaction" are the central goals of Mean Well Brand. We believe that our industry is one where reliability in long-term use, functionality and cost are all of great importance, but that it is reliability that differentiates the truly superior products. So, every product in the MEAN WELL range is the result of rigid procedures governing design, design verification test (DVT), design quality test (DQT), component selection, pilot-run production, and mass production. We have recently implemented a new and highly efficient computerized management system. This system allows improved administration of sales, purchasing, manufacturing management, shipping, customer service, and quality analysis, allowing us to ensure the best QCDS (Quality, Cost, Delivery Time, Service) for our customers.
1982
MEAN WELL's founder, Mr. Jerry Lin established MEAN WELL enterprise to produce Apple, IBM compatible switching power supply as main products. The original brand name "MEAN WELL" was derived from his English dictionary.
This meaning is consistent with Mr. Lin's personal belief - one who has right thinking, good intention and runs a legitimated business, no matter he is capable of accomplishing a noble goal or not, he should persist and conquer. Later on, from the similar English pronunciation of "MEAN WELL", it further came up with 「明緯」as the Chinese company name.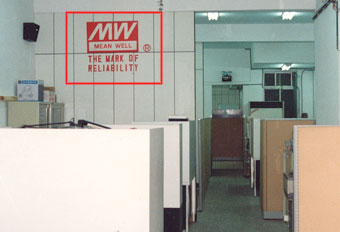 1986
Taiwan's OEM/ODM orders for electronic industry were booming, however, MEAN WELL gradually abandoned this business model and decided to cultivate our own brand. We started to develop standard switching power supplies and paid much more attention on quality and reliability. "MEAN WELL means Quality Switching Power Supply", this slogan is actually the extension of the original of the enterprise. We provide the best quality of power supplies based on the belief of sincerity, so that our clients feel reliable about the brand "MEAN WELL". MEAN WELL represents "The Mark of Reliability".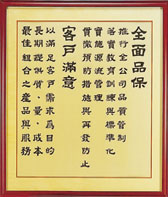 1993
MEAN WELL implemented ISO9001 and Total Quality Management (TQM). We established a complete quality system and acquired ISO9001. Further, TQM committee was set up to clearly define MEAN WELL's quality policy and corporate principals. The spirit of the brand and quality requirement deeply infused into our daily works.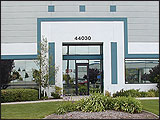 1997
we modified our CIS (Corporate Identity System) and designed a new slogan "Your Reliable Power Partner". We sure-footedly nurture the core of our competitiveness- P, Q, C, D, S, R (Products, Quality, Cost, Delivery, Service and Reliable Relationship). We continue to provide reliable power supplies to customers in the long term and become their reliable power partner.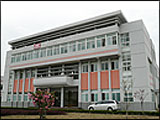 2006
The second production site and sales location in China, SuZhou MEAN WELL Technology Co. Ltd., were founded in SuZhou in 2006. Both of them are responsible for the manufacture of MEAN WELL brand switching power supply and providing technical support and after-sales service in China.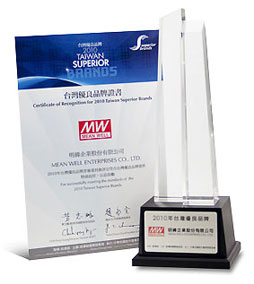 2010
MEAN WELL was awarded the "Taiwan Superior Brands 2010" title by the Taiwan Bureau of Foreign Trade (BOFT). The purpose of holding the contest is to encourage Taiwan domestic enterprises to build their own brand. MEAN WELL is honored to be granted this award which greatly encourages us for the efforts and marketing achievements in promoting and cultivating "MEAN WELL" brand.
2011
Taiwan Excellence Product Awarded (HLG series), The symbol of Taiwan Excellence honours Taiwan's most innovative and value-added products. All products carrying the symbol have been selected for a Taiwan Excellence Award based on their excellence in R&D, design, quality, marketing and Taiwanese manufacturing.
2012
Taiwan Superior Brand Awarded (LPF series), HVG(C)-150 Series has won the TAITRONICS Technology Innovation Award and New Taipei City Outstanding Enterprise: CSR Award.